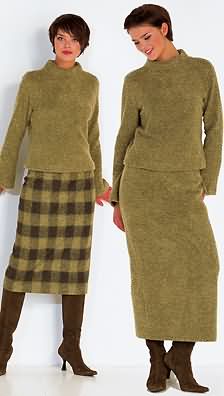 So I'm starting level 2 today which is another skirt, I'm using Burda 8765. This is one is more fitted than the last so I'm going to have to use my pregnancy measurements and hope that it fits postpartum. I know it won't fit right away, it usually takes me about 2 to 6 months get back my pregnancy size. Anyway I traced a size 18 (44) I'm actually between a size 16 and 18 in the hip but I liked how a 18 fits me in my TNT burda pants pattern so I'm going to go with that in my skirt. While I was tracing I added 3 inches to the length since I like my skirts long.
I have only watched level 2 once straight through and from what I remember and looking at the Burda pattern the way the back slit is done seems to be different. So when I get to that part I'm going to have to decide which way I want to follow. Other than that it seems like every else is in line with the program. This time I'm using a solid colored twill that I once again got in a Fabric Mart bottom weight bundle.
My tissues are pinned and once the kids are asleep I'll be cutting away hopefully tonight.
Happy sewing everyone